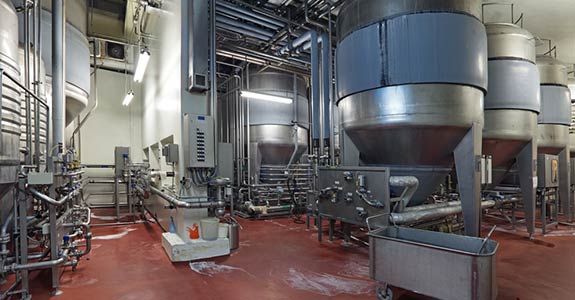 It takes a seasoned, experienced professional to facilitate the proper placement and installation of winery and brewery equipment—a single error in the installation process could put you and your fermented products behind schedule or worse, lead to a major malfunction that stalls production before it even begins.
When it comes to winery and brewery equipment installation in Eugene, OR, trust American Refrigeration Inc above all others. Not only do we have the seasoned experience in dealing with large-scale equipment, we're also tremendously knowledgeable regarding specific distillery equipment. Some of the equipment we've worked closely with in the past includes:
Lautertuns
Mash kettles
Brew kettles
Wort chillers
Fermenters
Aging tanks
Wine presses
Crush pads
Filtration systems
Stainless steel tanks
Refrigeration tanks
Holding tanks
American Refrigeration Inc will oversee all facets of your brewery and winery equipment installation in Oregon and provide you with a seamless process that quickly aligns your production process so you can start making the beer, wine, and other spirits you're known for. With our team of experts on the job, you can expect quick installation, minimal room for error, and a finished worksite that's ready for you to quickly take advantage of.
More than just putting your equipment in place, the knowledgeable experts at American Refrigeration Inc will make sure it's appropriately merged with your existing system, while also taking the time to calibrate and fine-tune everything, to mitigate any startup issues you might otherwise experience with brand new functional equipment in place. We're dedicated to giving you the full installation treatment, right down to the peripherals that come with a quality install, from mechanical, electrical, and refrigeration angles that ensure an encompassing installation.
When you need assistance receiving and installing brewery, winery or other distillery equipment, know that American Refrigeration Inc. is here to provide you with nothing short of excellent service. For more information about our commercial equipment repair capabilities and experience, please feel free to contact us today at 541-688-0939.