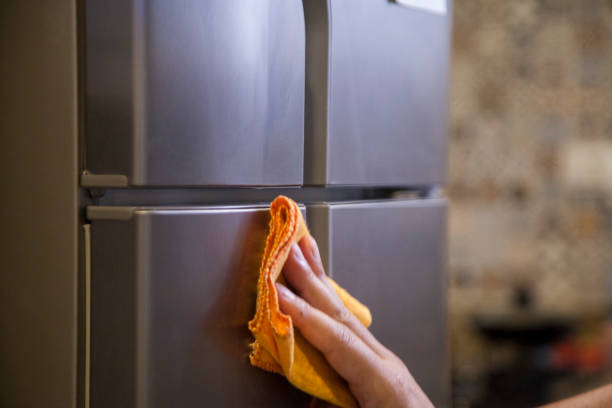 How Often Should You Be Cleaning Your Commercial Freezer?
Whether you're running a restaurant, cafeteria, or other commercial kitchen, your freezer is one of the most important pieces of equipment in your establishment. You'll want to ensure that it's properly maintained and cleaned so that it will continue to work as efficiently as possible for you. Follow these simple tips to keep your freezer in great shape.
1. Wipe Down The Interiors
Wipe down the interiors of your commercial freezer on a regular basis to keep it clean and safe. This includes the shelves and compartments, as well as all flat surfaces, door handles, edges, and seals. Ideally, you should wipe down the interiors of your commercial freezer every three to four months. This prevents build-up that causes the condenser coils to clog, which can cause problems and increase energy costs over time. Once you're ready to wipe down the interiors, remove the shelves and compartments, vacuum loose debris inside, and wash them thoroughly with hot soapy water. Use highly absorbent microfiber cloths or a non-abrasive scrubber to remove any grime and stains that have built up since the last cleaning. Another key step to a thorough cleaning is to discard items that are past their expiration dates. This not only ensures that your food is safe, but also keeps the refrigerator organized for efficient storage.
2. Vacuum The Condenser And Coils
Commercial freezers are used by food distributors to store and freeze products to increase their longevity. They are designed to be much larger than a residential refrigerator and are more robust. It is important to keep them clean on a regular basis. Keeping the condenser coil clean is an easy way to extend the life of your unit. Using a vacuum cleaner with a narrow attachment, run it over the condenser coils to remove all of the dust and debris that may be stuck on them. The narrow nozzle on the vacuum cleaner makes it easier to reach the harder to get at places. After removing all of the dirt and debris, brush it off as thoroughly as possible. This will help ensure that any remaining grime doesn't contaminate the rest of the commercial freezer.
3. Inspect The Drain Line
During semi-annual inspections and routine maintenance, technicians can identify potential issues before they cause expensive breakdowns. This includes drain lines and electrical systems, both of which can be a costly problem to fix if left unattended. The drain line in a commercial refrigerator should be cleaned every 2-3 months between maintenance checks. This will prevent clogging and help the equipment run at its optimal level. When inspecting the drain line, look for any signs of ice or a buildup of debris that might indicate a clog. The best way to clear a clog is by having a professional service technician come out and blow it out using air compressors or condensed CO2 with the appropriate cleaning materials.
4. Mop The Floor
The floor of your freezer is one area that you should focus on, as it can be slippery if wet. You'll need to use a mop and bucket of warm, soapy water to get the job done. The floor might be the most important part of your commercial freezer, as it is where most of your employees will be walking on daily. This is especially true in busy foodservice environments, so you'll want to keep it clean and dry for the safety of everyone involved. The best way to keep your floor clean is to do it on a regular basis. This will prevent dirt and grit from making their way into the cold, making it easier to keep your freezer running properly.